Regular price
Sale price
€16,49 EUR
Unit price
per
Sale
Sold out
No Questions Asked Refunds

Any purchase with Ketosource is covered by our premium quality guarantee. Not happy, get your money back. Just reply to your order email or call and let us know you'd like a refund. No questions asked.
Save 10% with a Monthly Subscription

You save 10% on monthly subscription. Your order will rebill and reship every 30 days if you select this option.
You're In Control. Cancel Monthly Subscriptions Anytime.

Your subscription is all up to you. Cancel or change delivery frequency anytime in your account's subscription management. Or contact the team and they will  take care of it for you. Never get surprised with pre-payment email reminders before each delivery.
Size Format: Each pack has 60 glucose test strips
Suitable For: Those testing their glucose levels on a keto diet
Compatible With: Keto-Mojo GKI Bluetooth Blood Ketone and Glucose Meter (mmol) ONLY
NOT COMPATIBLE WITH KETO-MOJO GK+ METERS FROM THE USA
Have a Question About Keto-Mojo GKI Glucose Test Strips (60 Strips) For Keto-Mojo GKI Bluetooth Only (European Model)?
Our keto and fasting experts are here to answer any questions you might have.


KETO-MOJO GLUCOSE TEST STRIPS
COMPATIBLE WITH KETO-MOJO GKI-BLUETOOTH METERS ONLY
(Keto-Mojo GKI is the 2nd Version of the Meter and only available in Europe currently)NOT COMPATIBLE WITH KETO-MOJO GK+ METERS FROM THE USA
Each box contains 60 strips.
Results in 5 seconds.
Measures glucose from 20 - 600 mg/dl (1.1 - 33.3 mmol).
Packaged in individual foil pouches for sterility and extended shelf life.
View full details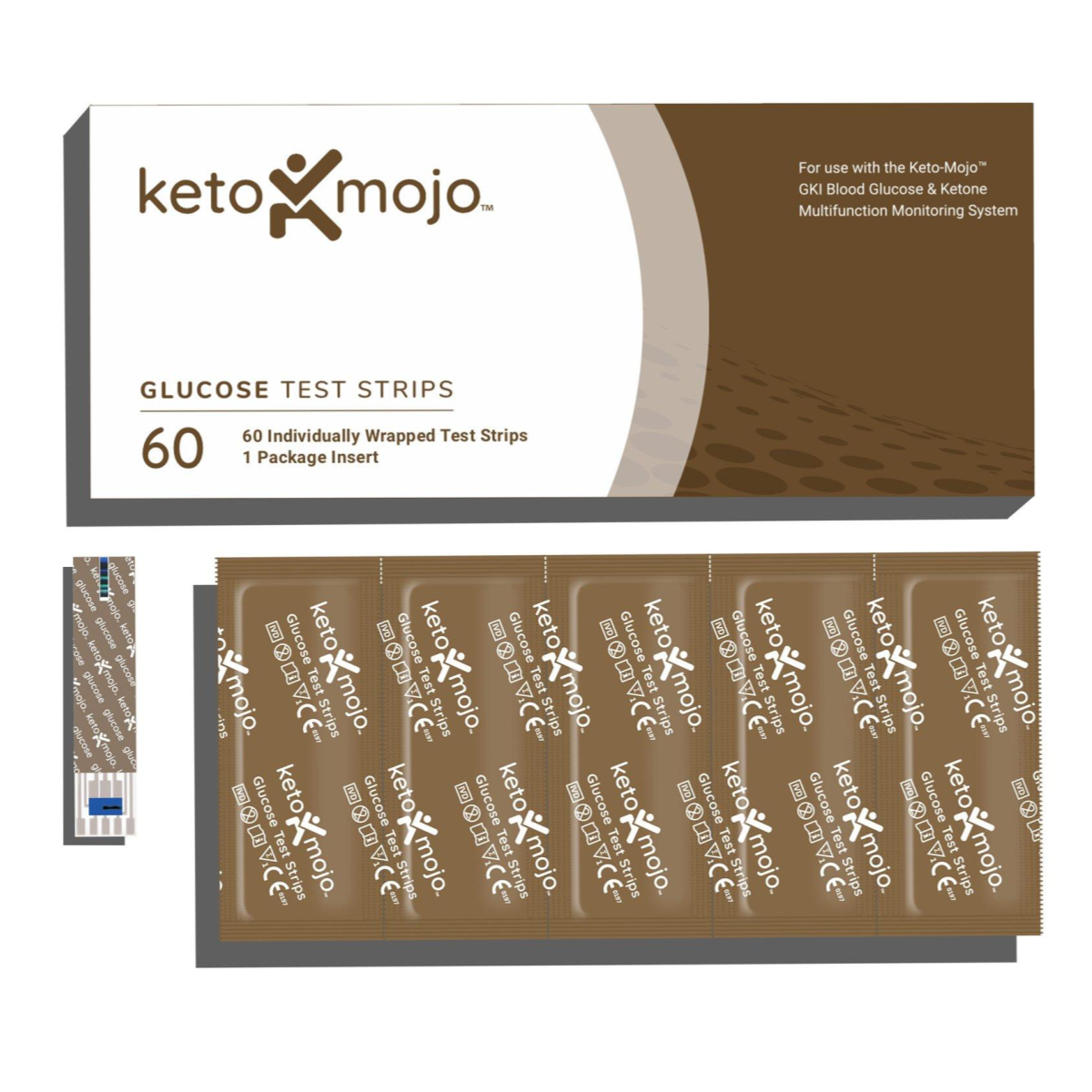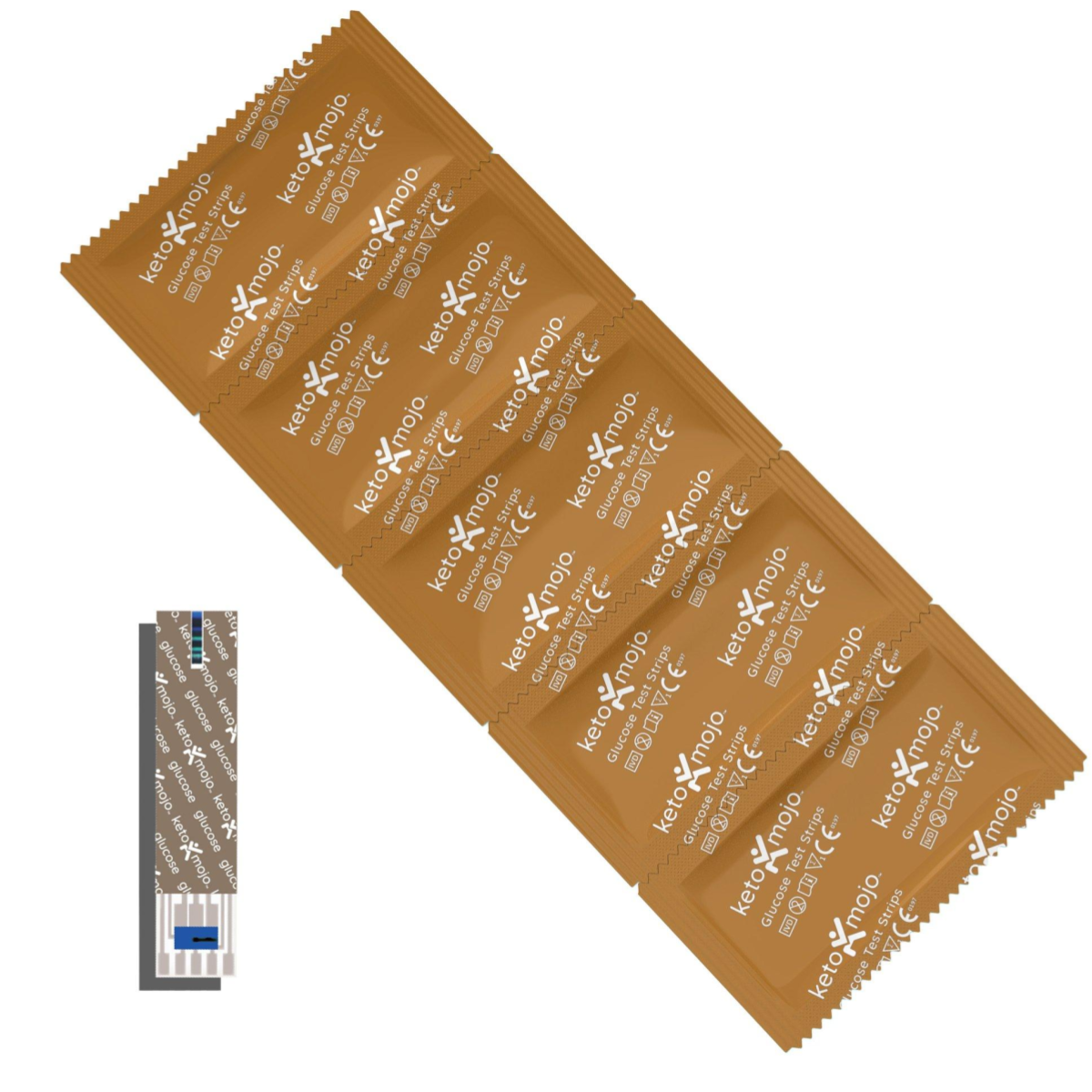 Not received
I haven't received any sticks yet, where are they?
Hey Mikael,
Thanks for the feedback! We thrive on it - it's super helpful for us to improve.
Our team investigated, and I want to apologize. It seems you received a delayed notification with this order.
While you did receive the order now (thanks for letting Natalie know!), I'd like to fix this communication issue in the future.
I know that it arrived on 26th October at your pickup point. But, you didn't receive an email notification about this until 1st November. It seems Postnord sent a paper notice only which took time (whereas they usually send an email immediately).
We've reached out to them to check what happened and hopefully get them to ensure that emails go out in the future. This way I hope we can prevent this delay in the future (for you or anyone else).
All the best,
Damien