No Questions Asked Refunds

Any purchase with Ketosource is covered by our premium quality guarantee. Not happy, get your money back. Just reply to your order email or call and let us know you'd like a refund. No questions asked.
Save 10% with a Monthly Subscription

You save 10% on monthly subscription. Your order will rebill and reship every 30 days if you select this option.
You're In Control. Cancel Monthly Subscriptions Anytime.

Your subscription is all up to you. Cancel or change delivery frequency anytime in your account's subscription management. Or contact the team and they will  take care of it for you. Never get surprised with pre-payment email reminders before each delivery.
Diet Compatibility
View full details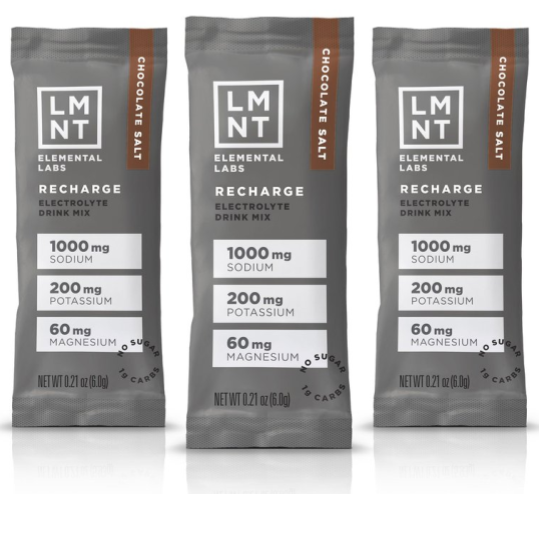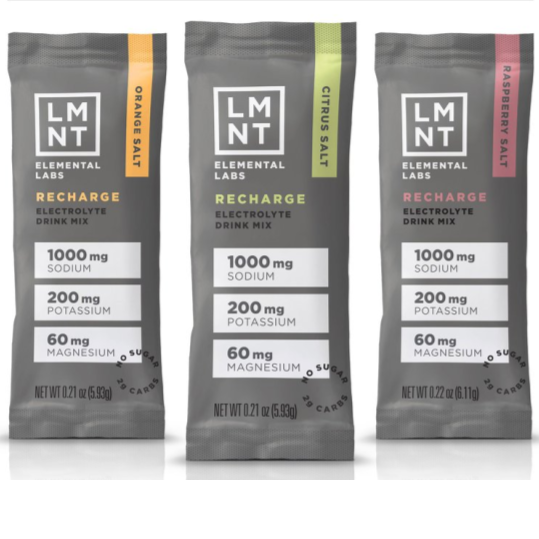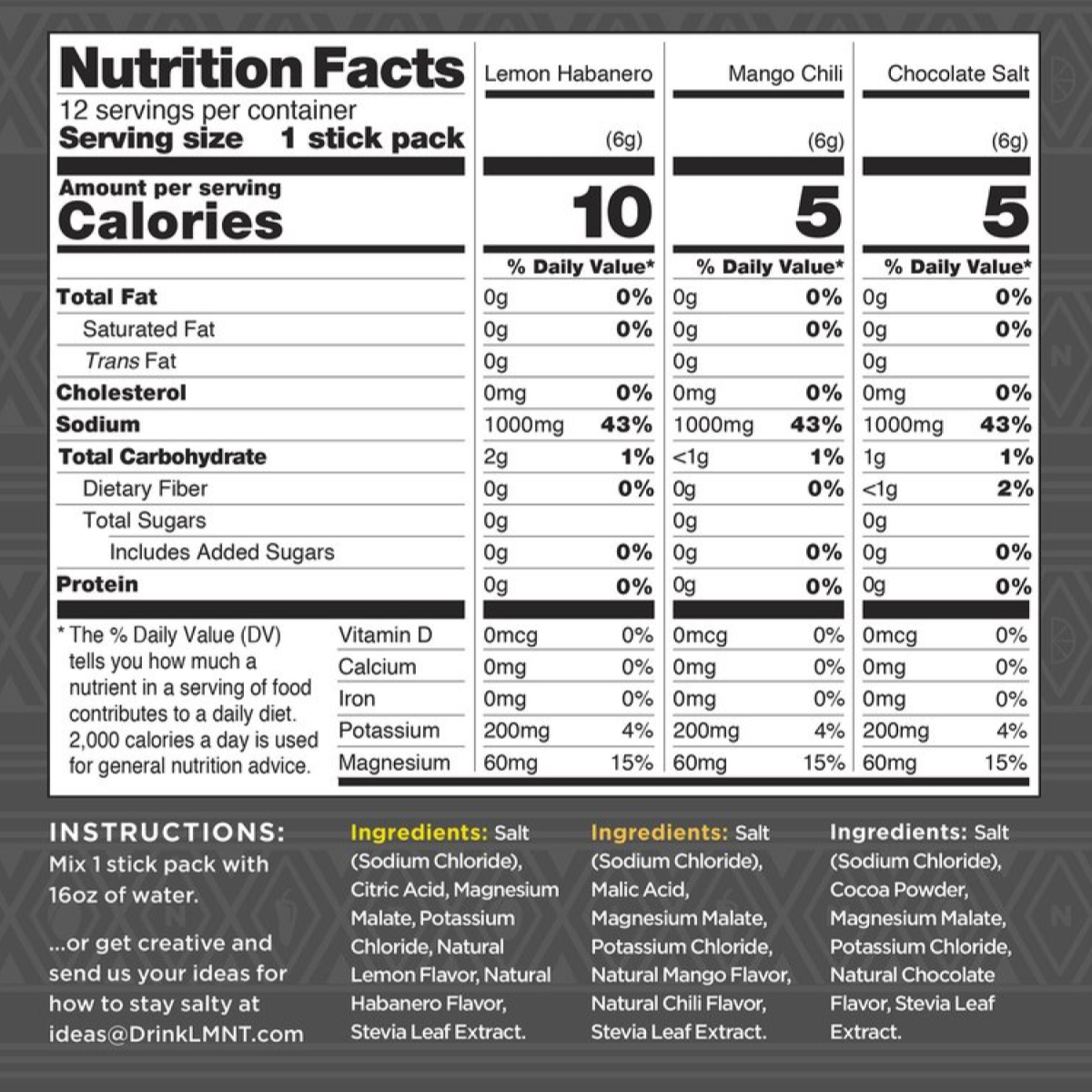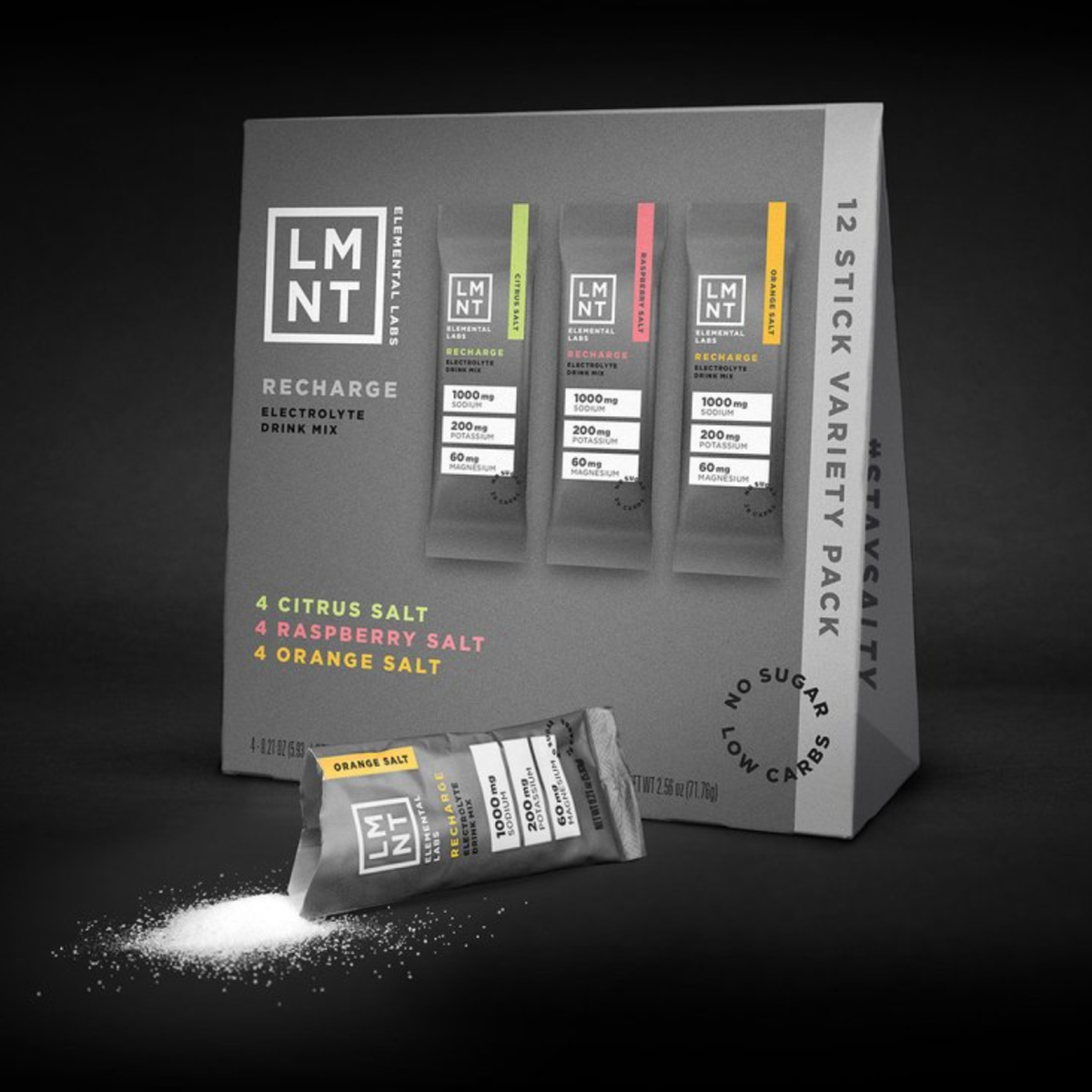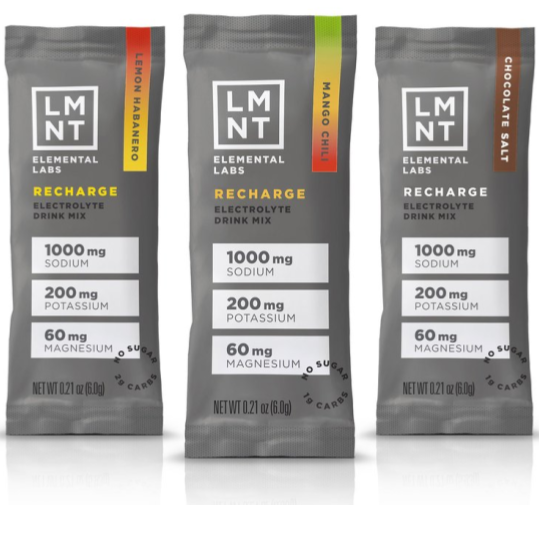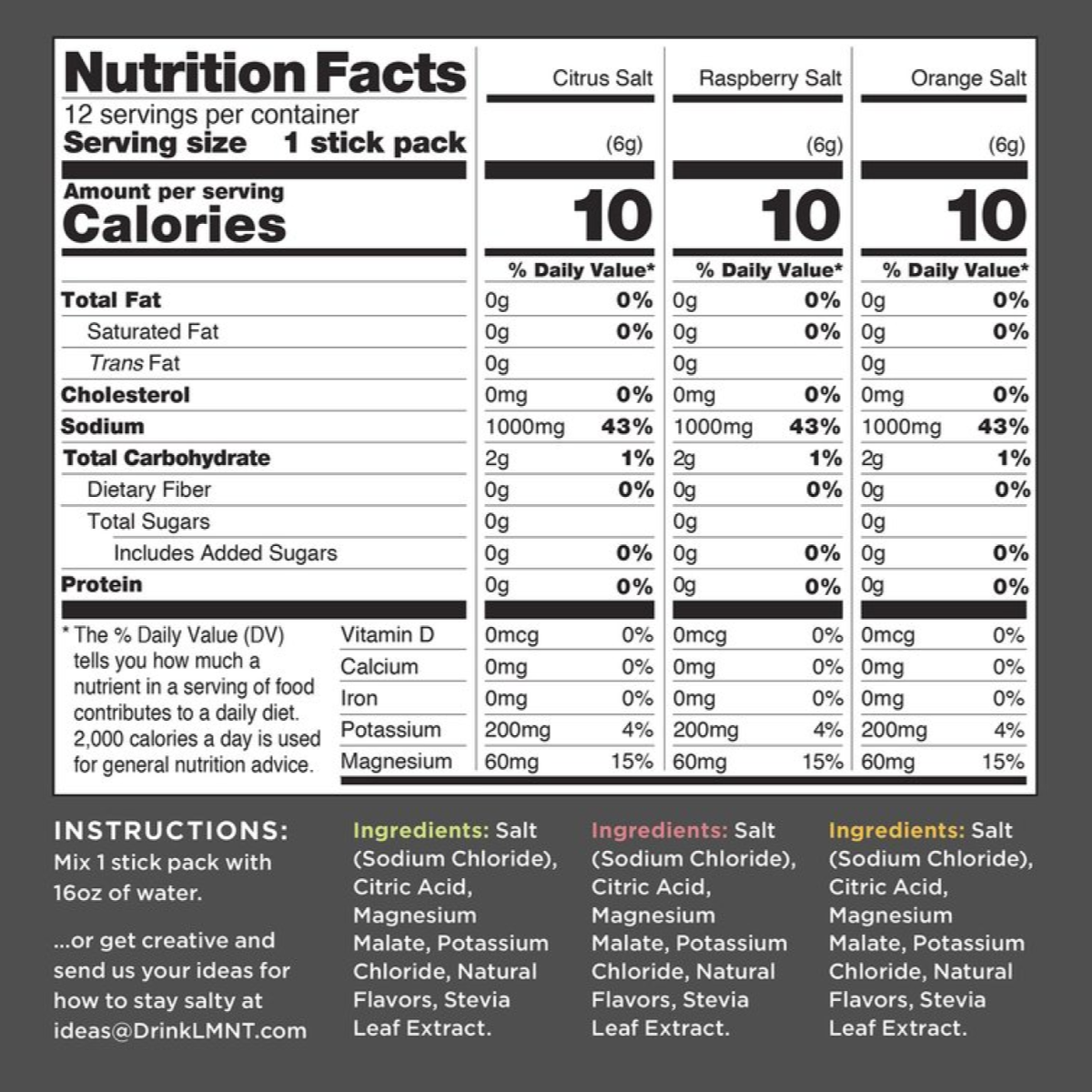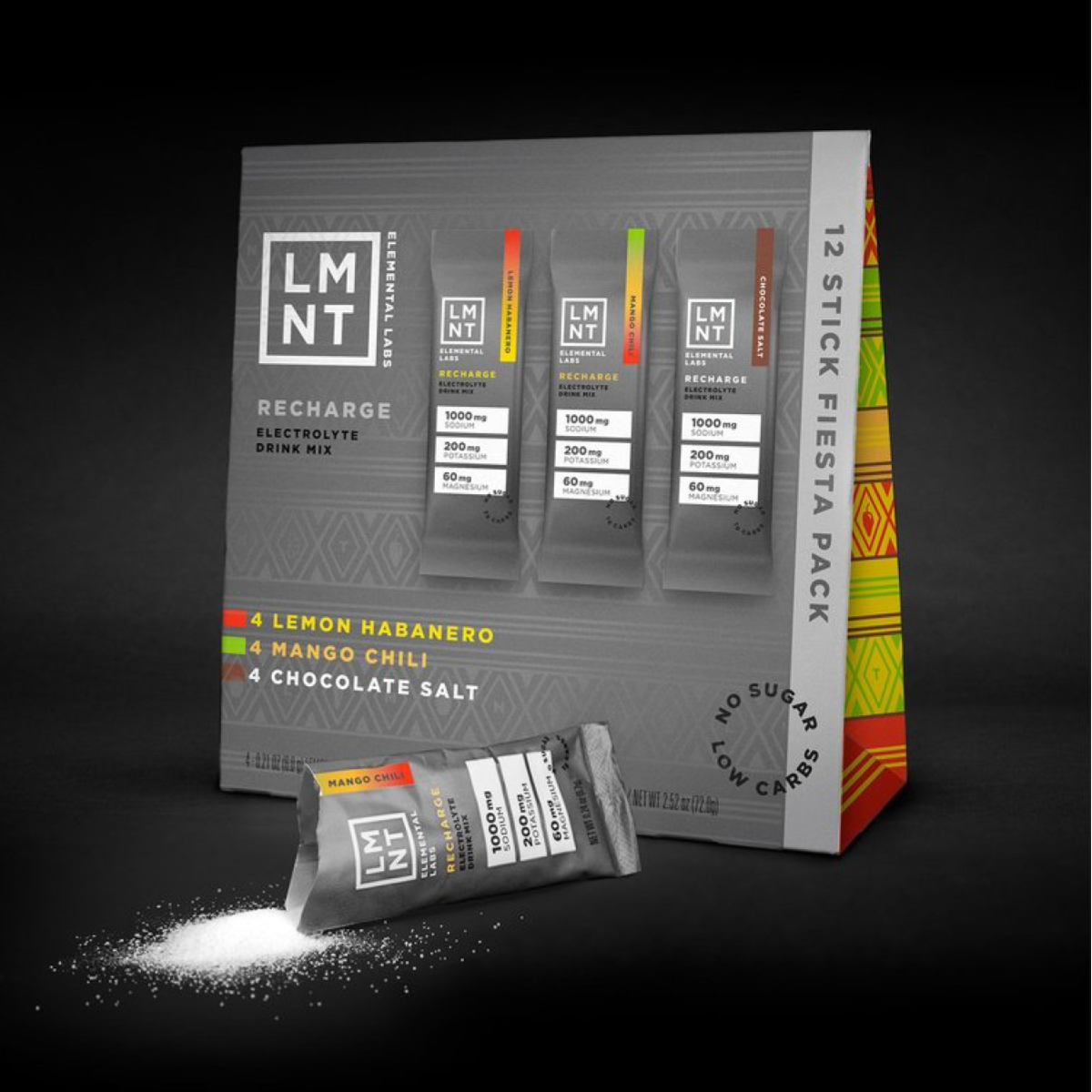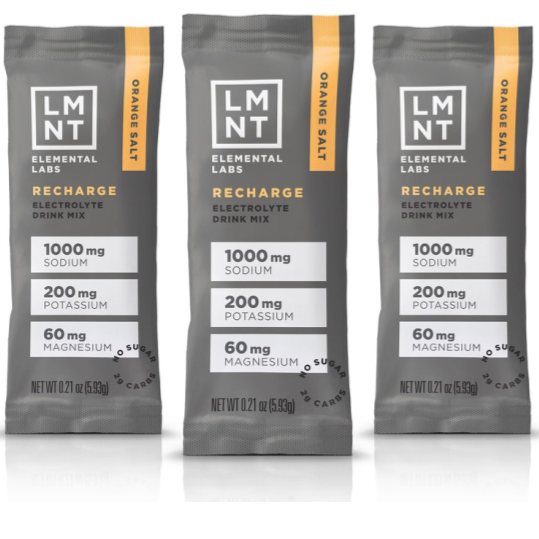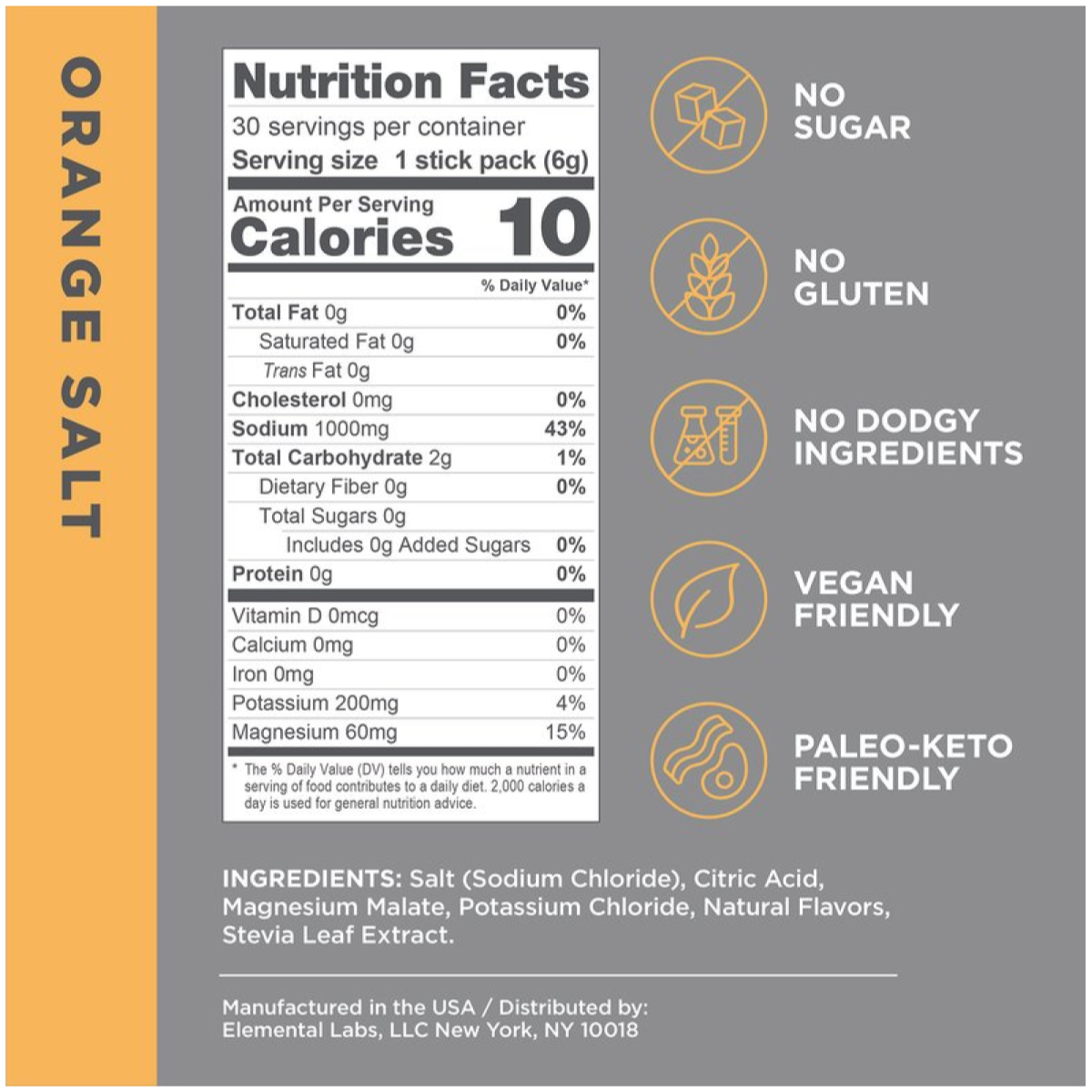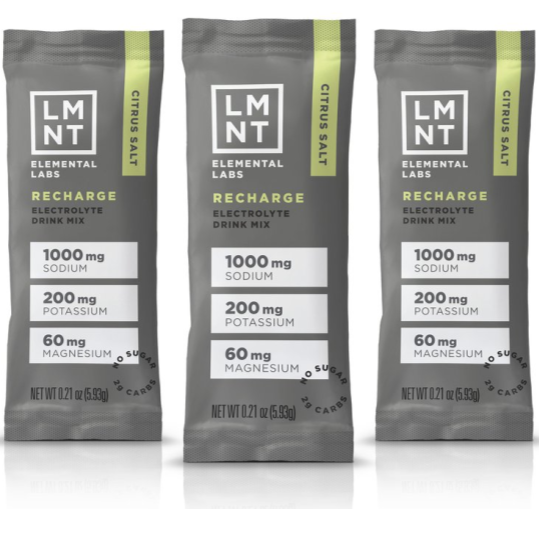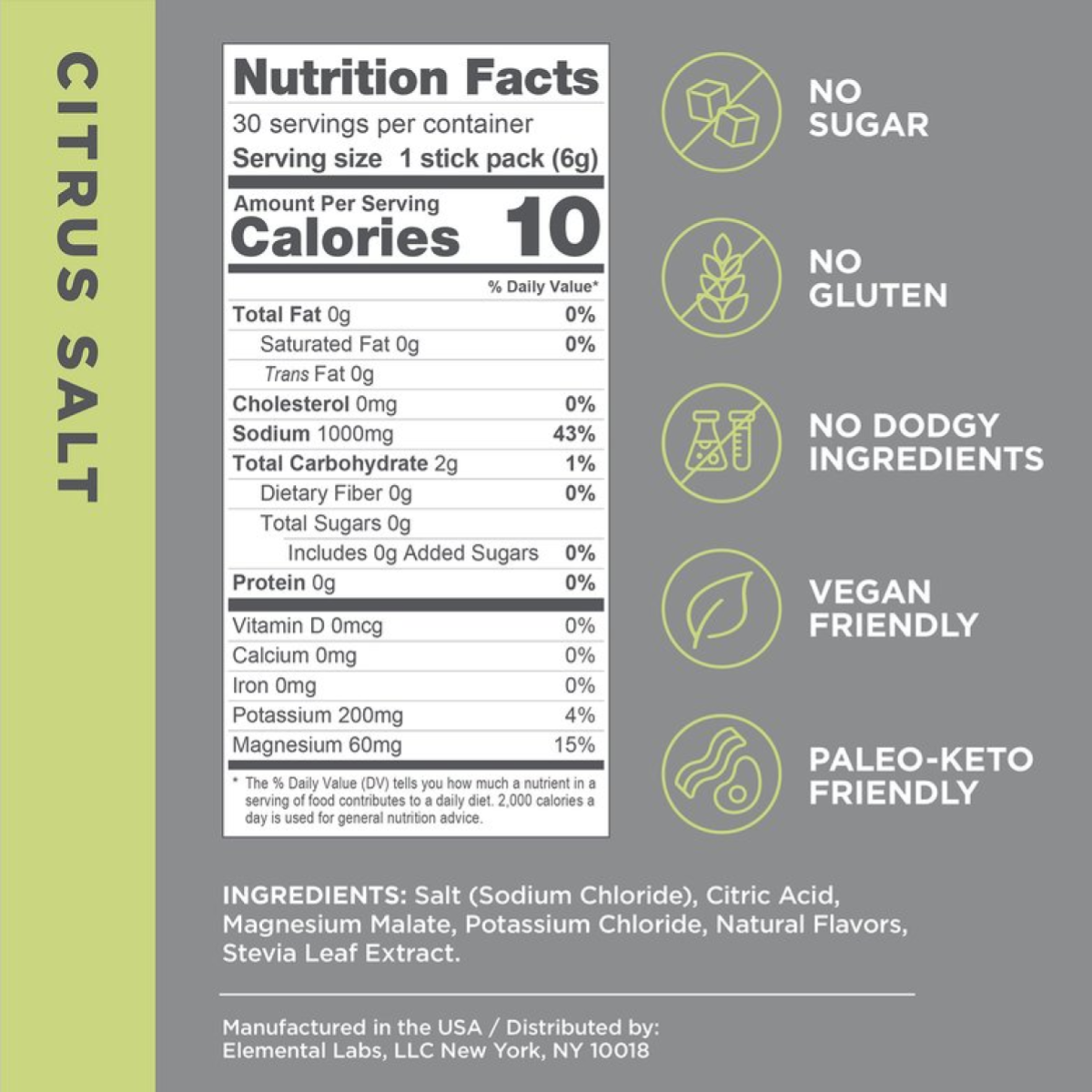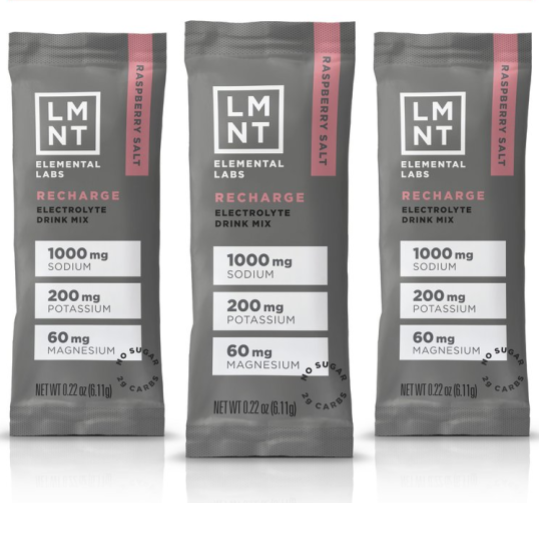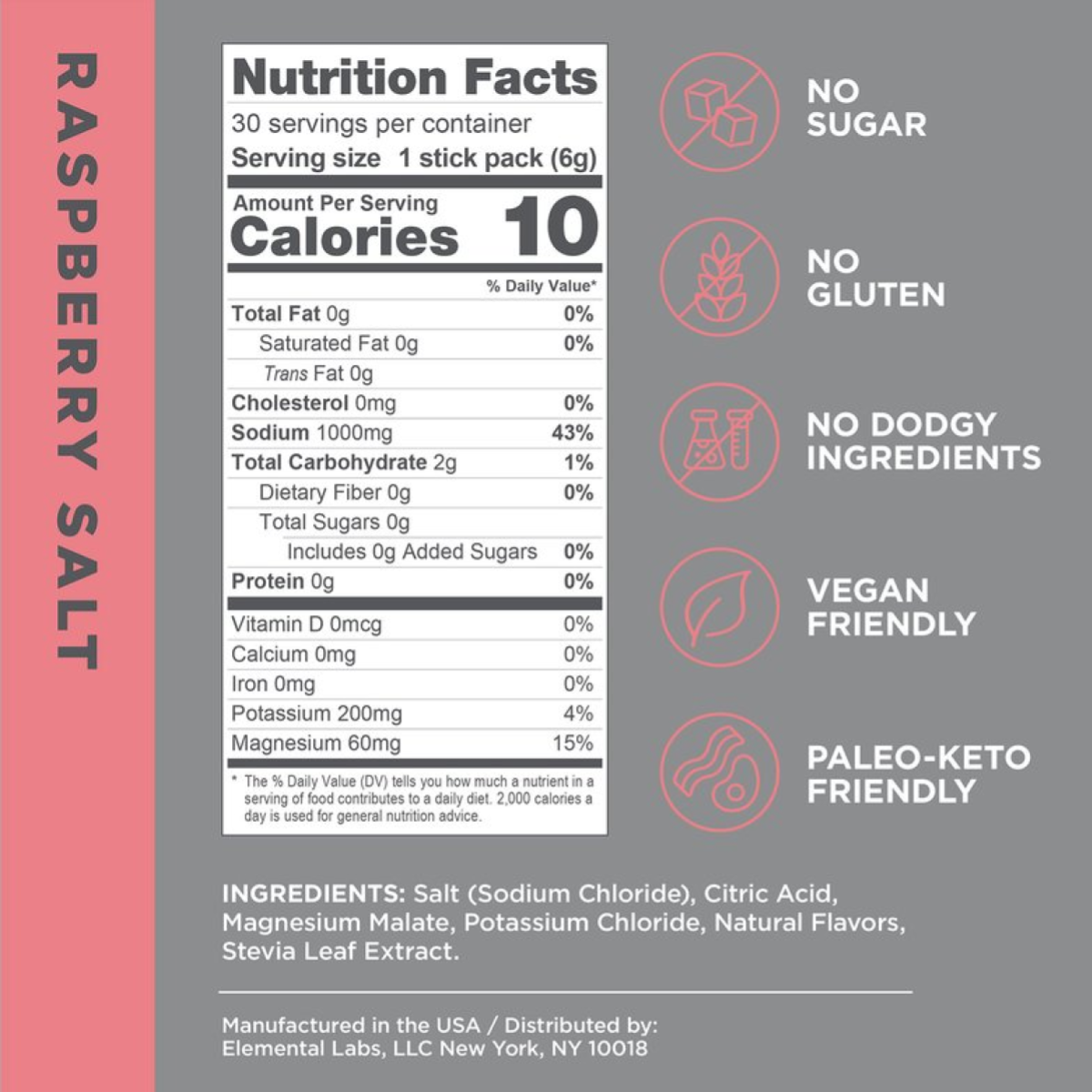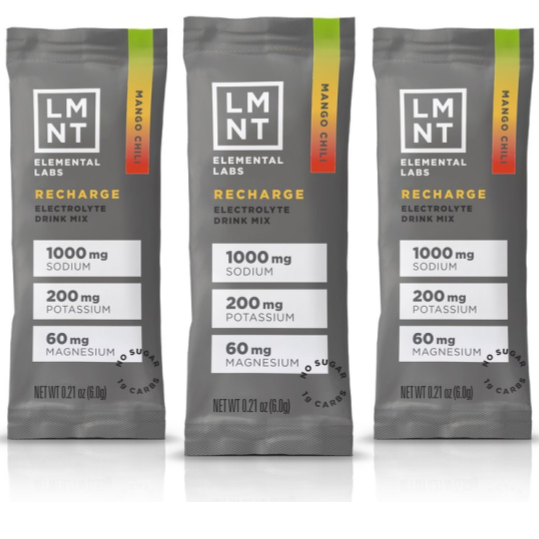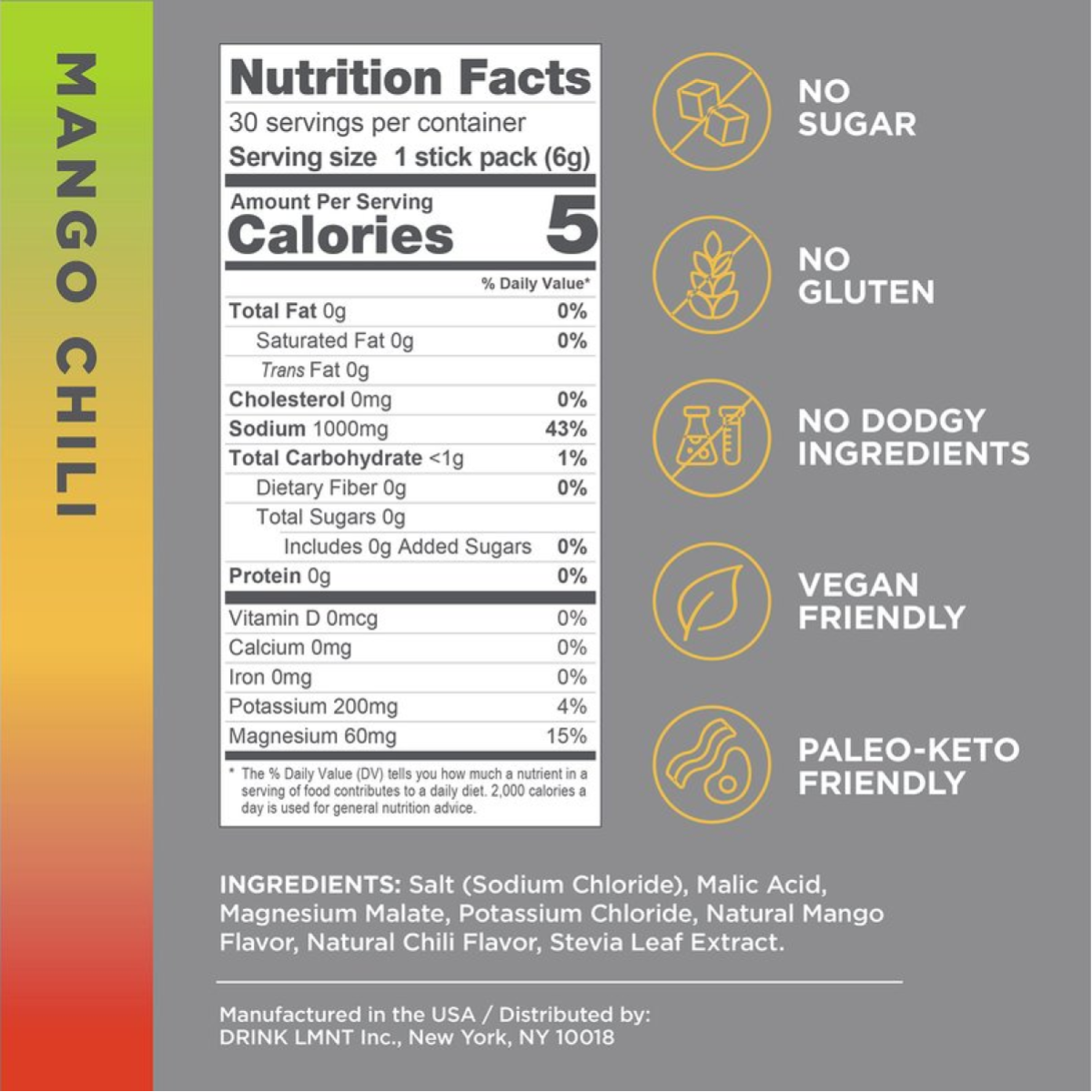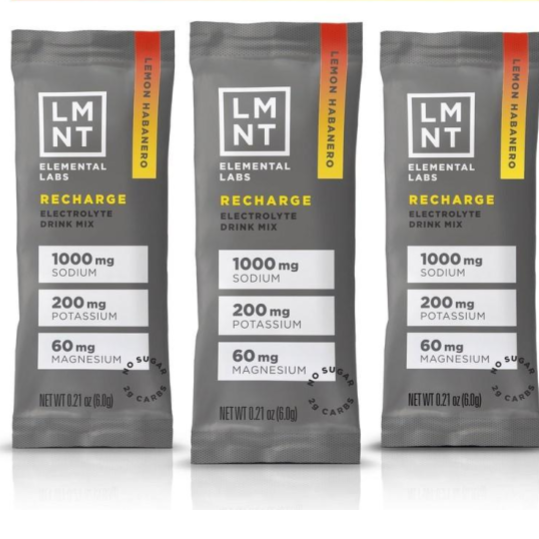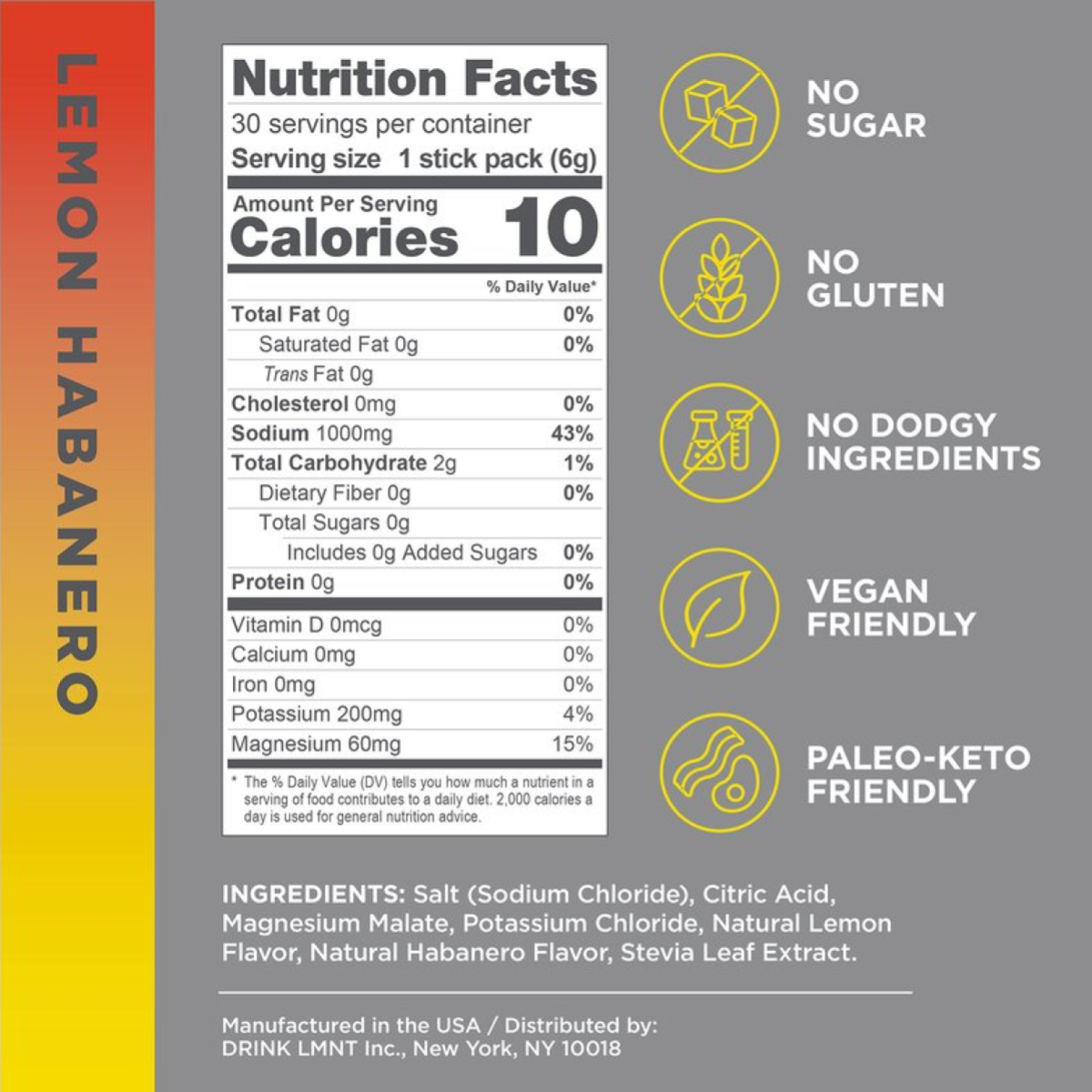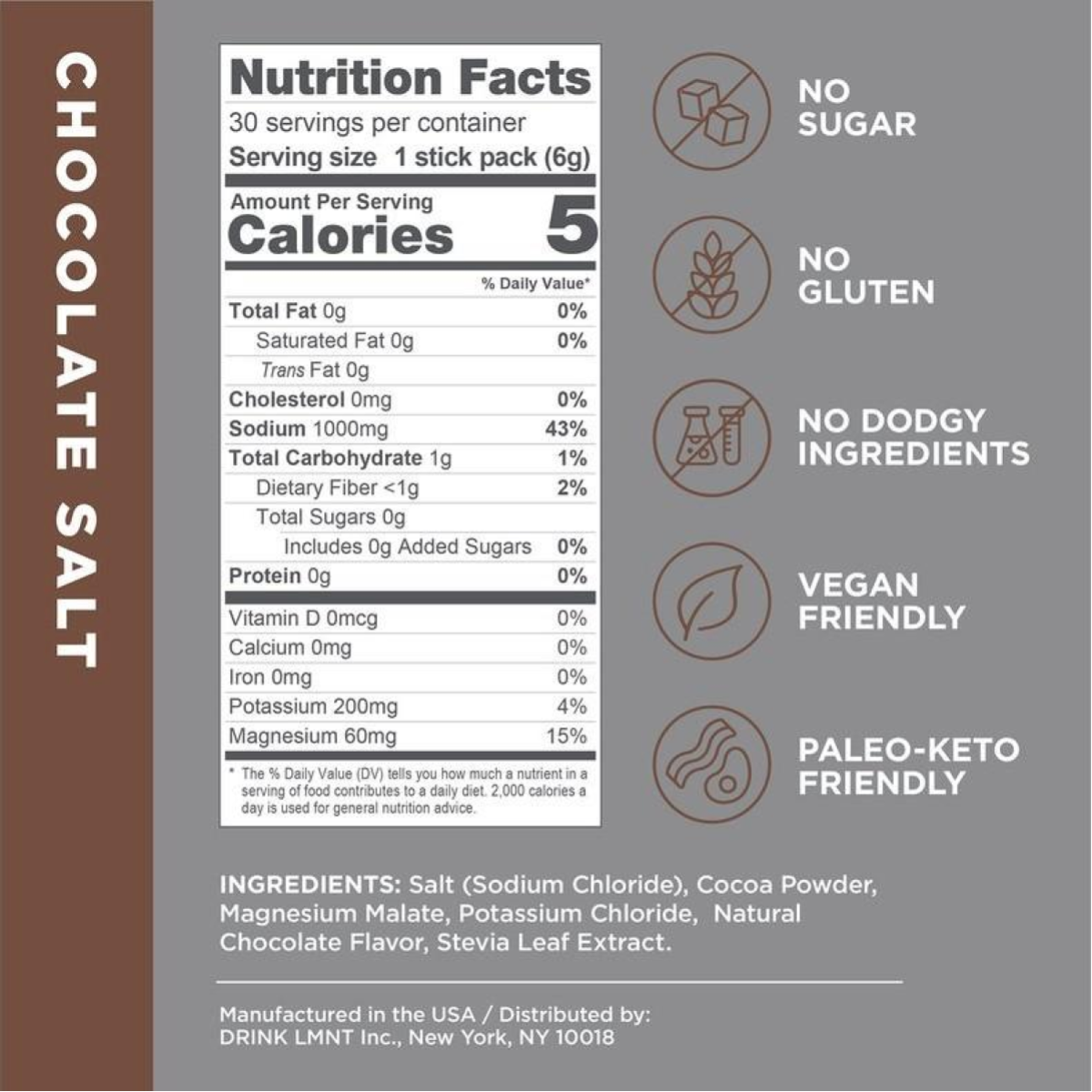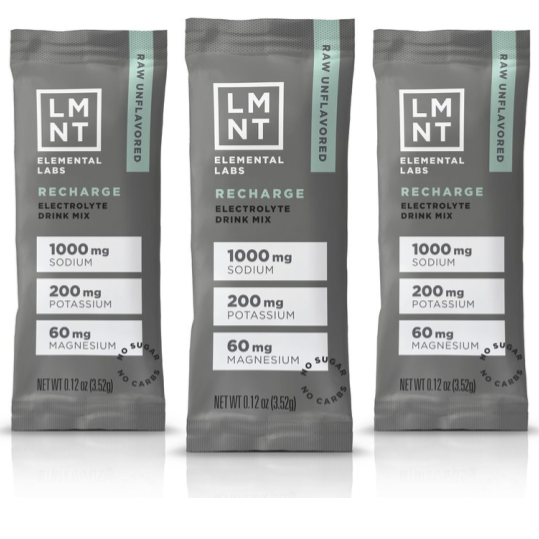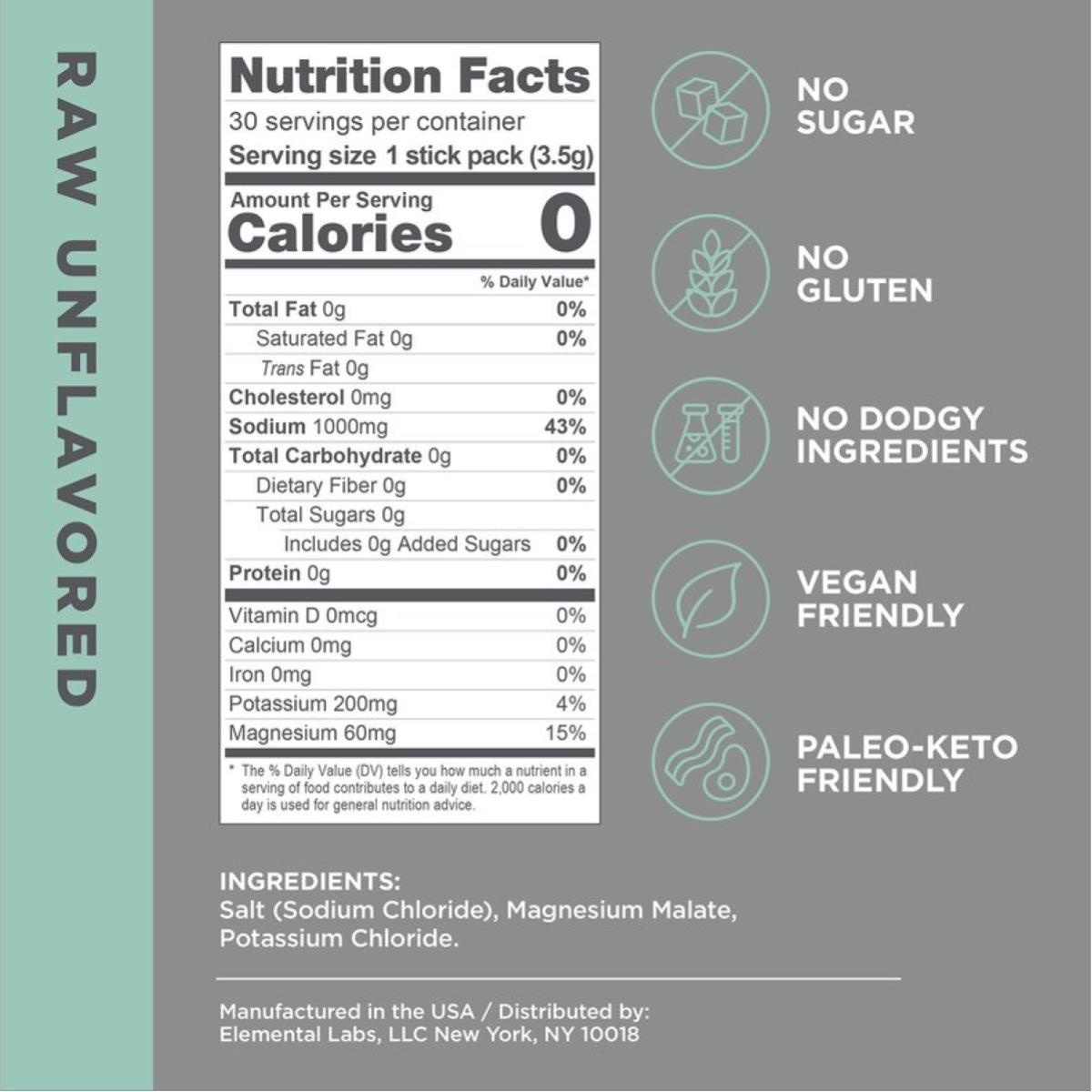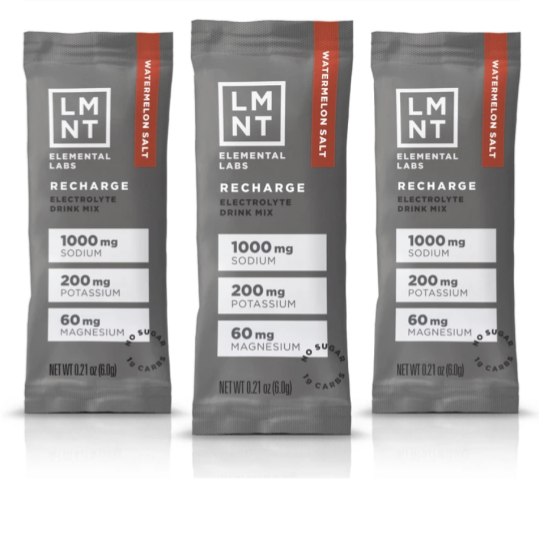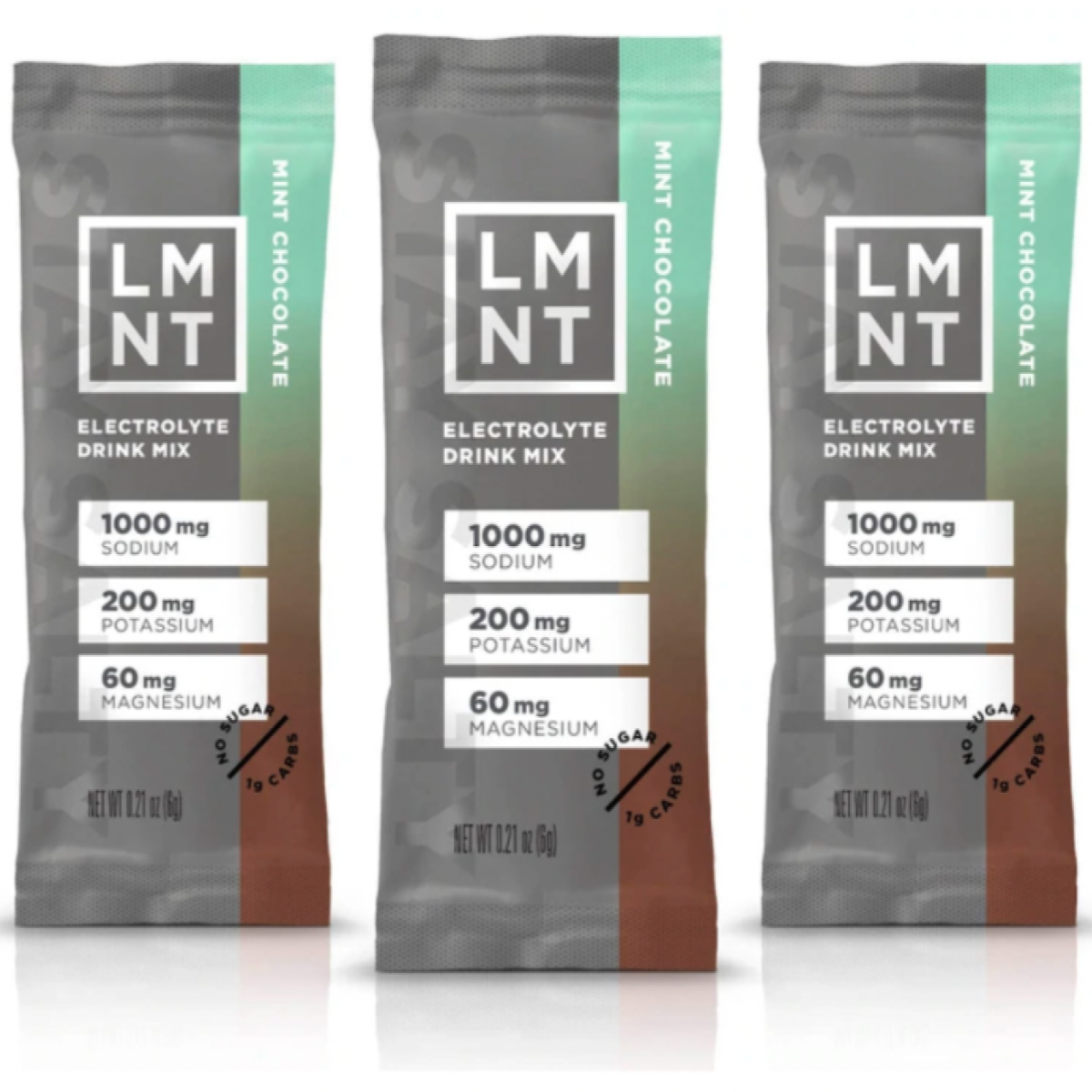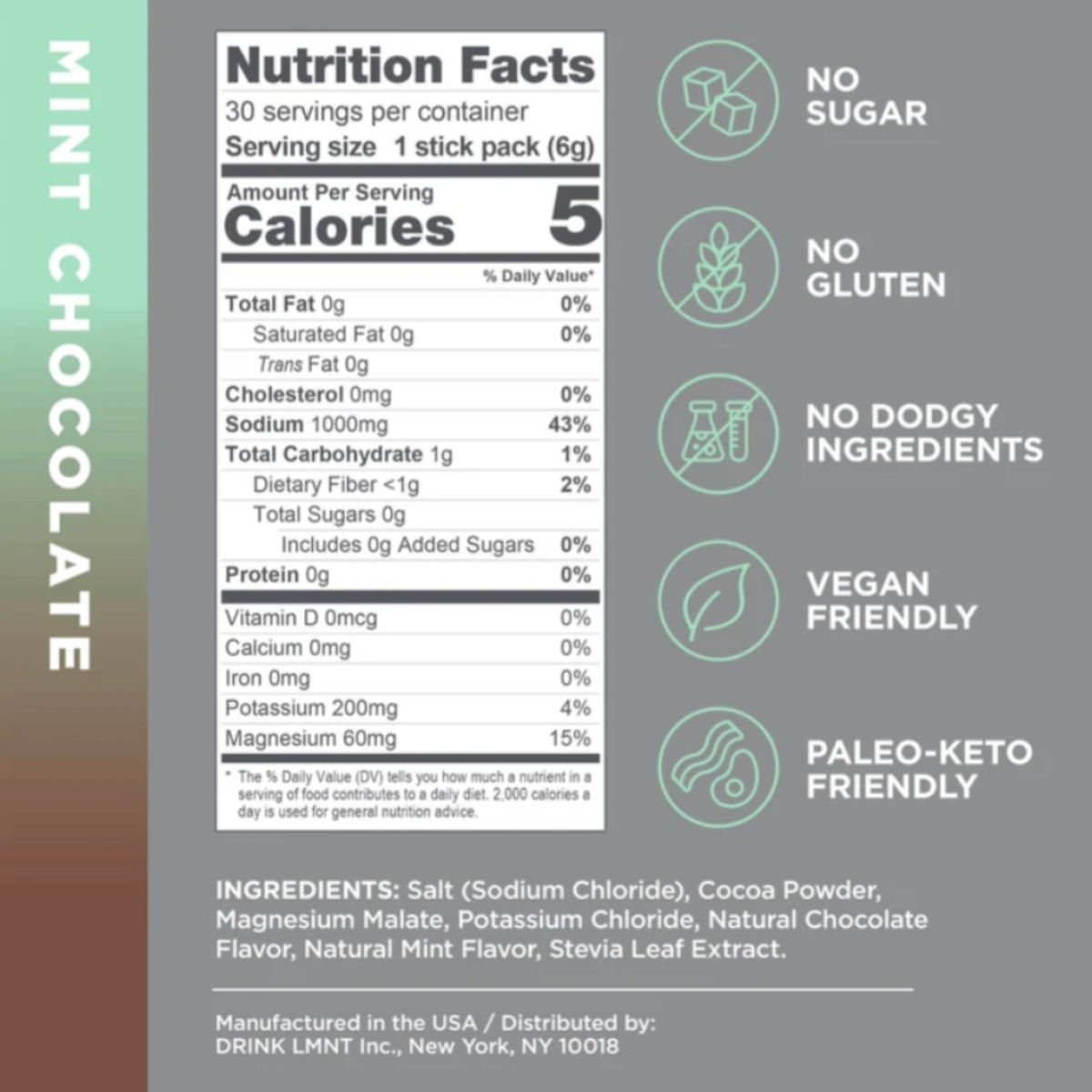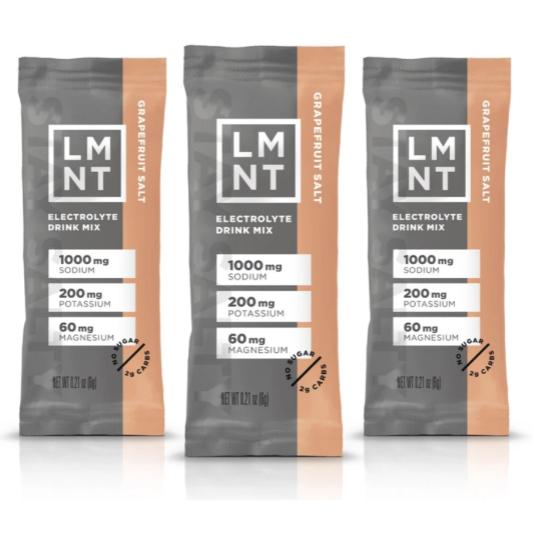 2,000+

Satisfied Customers in the UK & Europe
What's Inside
Everything You Need.

Your Life With More Salt, Not Less

After decades of misinformed guidance, a growing body of scientific literature is revealing that low sodium levels may indeed be harmful to health.

 

In fact, optimal health outcomes are seen at sodium levels 2-3x higher than current recommendations from the medical establishment.

Average Salt Intake

<2.3g daily

 

Optimal Salt Intake

5-7g daily

Nothing You Don't.

Without the Junk
LMNT delivers a truly meaningful dose of electrolytes WITHOUT the sugar, junky fillers, or artificial coloring found in other "sports drinks."
Best Electrolyte Product. Period.
Disciplined, not afraid of sodium and no artificial sweeteners like most terrible electrolyte supplements available in Europe. LMNT is head and shoulders above the rest.
Please do not discontinue LMNT
Please keep LMNT in your product
LMNT really pleasant and useful tool for fasting beginners
It's really cool that I can purchase this on KetoSource :-)
Like the title I've used, it's the best for fasting as a beginner.
I do hope that on KetoSource, I can find more flavours to order.
LMNT
Tastes great, no sugar, no crap. Really wish it was easier to find/buy in Germany.
LMNT Recharge Electrolytes
FAQs
What ingredients are in LMNT?

You can find a full list of ingredients and nutrition facts panels for every flavor of LMNT by visiting our webstore and scrolling through the product images.
Raw Unflavored: Salt (Sodium Chloride), Magnesium Malate, Potassium Chloride.

Orange Salt: Salt (Sodium Chloride), Citric Acid, Magnesium Malate, Potassium Chloride, Natural Flavors, Stevia Leaf Extract.

Citrus Salt: Salt (Sodium Chloride), Citric Acid, Magnesium Malate, Potassium Chloride, Natural Flavors, Stevia Leaf Extract.

Raspberry Salt: Salt (Sodium Chloride), Citric Acid, Magnesium Malate, Potassium Chloride, Natural Flavors, Stevia Leaf Extract.

Watermelon Salt: Salt (Sodium Chloride), Malic Acid, Magnesium Malate, Potassium Chloride, Natural Watermelon Flavor, Stevia Leaf Extract.

Mango Chili: Salt (Sodium Chloride), Malic Acid, Magnesium Malate, Potassium Chloride, Natural Mango Flavor, Natural Chili Flavor, Stevia Leaf Extract.

Lemon Habanero: Salt (Sodium Chloride), Citric Acid, Magnesium Malate, Potassium Chloride, Natural Lemon Flavor, Natural Habanero Flavor, Stevia Leaf Extract.

Chocolate Salt: Salt (Sodium Chloride), Cocoa Powder, Magnesium Malate, Potassium Chloride, Natural Chocolate Flavor, Stevia Leaf Extract.
Is LMNT only for people on a low carb or keto diet?

No, LMNT was created to provide the best electrolyte drink mix ever.

While the product is naturally low-carb and keto-friendly, LMNT is formulated so anyone can meet their electrolyte needs without adding unhealthy ingredients to their diet.
How many packs of LMNT can I drink per day?

Determining how many packets to consume daily is quite dependent on the individual.

First, it's important to note that LMNT is meant to supplement your electrolyte intake - it should not be your sole source of electrolytes in a day.

Although there is no one-size-fits-all approach, the clinical data demonstrates targeting 5-7g of sodium 1-3g of potassium, and 250-500mg of magnesium throughout the day from various sources, ideally from predominantly whole foods. We hear that many folks find 1-2 packets per day to be optimal, often depending on their activity level. Others use more.
When should I drink LMNT?

LMNT is great to use in a variety of situations - we receive feedback across quite a broad spectrum in that regard.




So here's the short answer: The most common usage is first thing in the morning, and about 30 mins prior to a workout, high-intensity activity, or when mental clarity is at a premium. A good thing to remember is when it comes to replacing lost electrolytes–preparing ahead of time is much better than chasing them afterward.




We certainly encourage you to test out what works best for them, and to let us know–we are always eager for feedback!
What is the source of the citric acid?

The citric acid is manufactured by a submerged fermentation process which employs a strain of the micro-organism aspergillus niger to convert a dextrose carbohydrate substrate into citric acid.

Aspergillus Niger is a ubiquitous, non-GMO and non-pathogenic organism. The citric acid used in LMNT is rigorously tested and does not contain corn. 
The Science
More Salt. Not Less.

Although not as controversial as discussing politics at a family gathering, hydration and electrolytes are hot button topics.




While we are generally admonished to reduce our sodium intake, particularly for cardiovascular health, this practice has proven to be largely ineffective in mitigating health issues such as hypertension (high blood pressure).




The position taken by the FDA, CDC, and American Heart Association recommends that Americans consume less than 2,300 milligrams of sodium per day, with an "ideal" limit of 1,500 mg per day for adults.




However, broad-ranging, population-level research suggests that sodium intakes at the levels routinely suggested by the medical establishment may be far more dangerous than levels much higher than current recommendations.

Health Problems & Salt

A 2011 study published in the Journal of the American Medical Association looking at sodium intake and cardiovascular events, such as stroke and heart attack, paints an interesting (and different) picture.




The likelihood of health problems was quite high in individuals consuming less than 2g of sodium per day, the lowest rate of events was at about 5g per day of sodium intake. This is more than double what is recommended by the AHA, FDA, and CDC.




What is particularly interesting is the study's authors noted that one must get as high as 8g of sodium per day to see the same degree of problems as below 2g per day of intake.

Salt & Blood Pressure

Another study published in Preventive Medicine found that not only was sodium restriction ineffective in hypertensive patients, those who consumed lower than 2.5g per day of sodium had consistently HIGHER blood pressure than those who consumed larger amounts. It's important to note that this study was done in a population that one could reasonably assume a reduction in sodium intake might actually be helpful - but it was not.




These studies involved a population of people with known cardiovascular disease. What if we are thinking about healthy or physically active populations, where the electrolyte requirement is even higher?






Have a Question About LMNT Recharge Electrolytes?
Our keto and fasting experts are here to answer any questions you might have.


Fast Shipping

Orders are shipped same day and arrive quickly

Free Shipping

Orders over £50 are shipped to you for free

Call for Help

+44 (0)24 7693 5285

9am to 5pm Mon - Fri